A Guide to Social Security Administration Disability Determination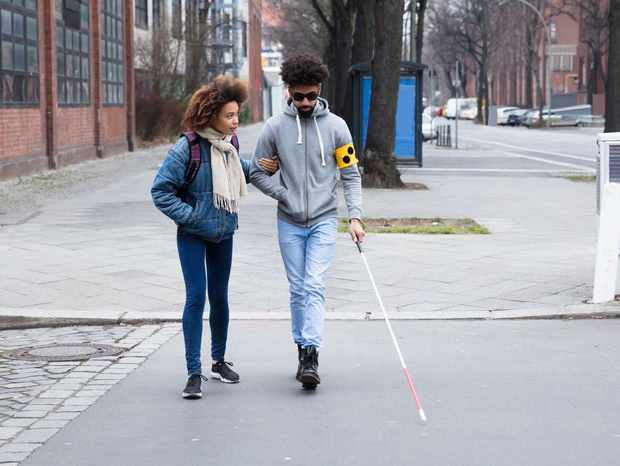 What Is the Social Security Administration?
The Social Security Administration (SSA) is an independent government agency that administers Social Security. It is an insurance program that consists of retirement, disability and survivor benefits. In order to qualify for these benefits most workers pay into the system through Social Security taxes.
The head offices of the Social Security Agency are located in Woodlawn, Maryland and are referred to as the Central Office. There are tens of thousands of workers employed by the social security agency and it is the largest government program in the United States.
It is estimated that by the end of the 2022 fiscal year the agency will have paid out $1.2 trillion in benefits to 66 million citizens and legal residents of the United States. An additional 61 billion is expected in SSI benefits and 7.5 million to low-income individuals.
This government agency is a vital part of the country's economy and without it millions of already struggling Americans would have nothing. It is a program that many have paid into for decades in preparation for retirement and as an insurance policy against sudden disability.
What Is Social Security Disability Insurance?
We should now learn exactly what Social Security Disability Insurance (SSDI) is. Essentially it is a program that is run through the Social Security Administration (SSA) using the payroll funded federal insurance program which itself receives its funds from Social Security tax withholdings.
The program is designed to supply monthly benefits to people who have a medically verifiable physical or mental disability. If these disabilities restrict the person's ability to be employed then the SSDI program steps in to help.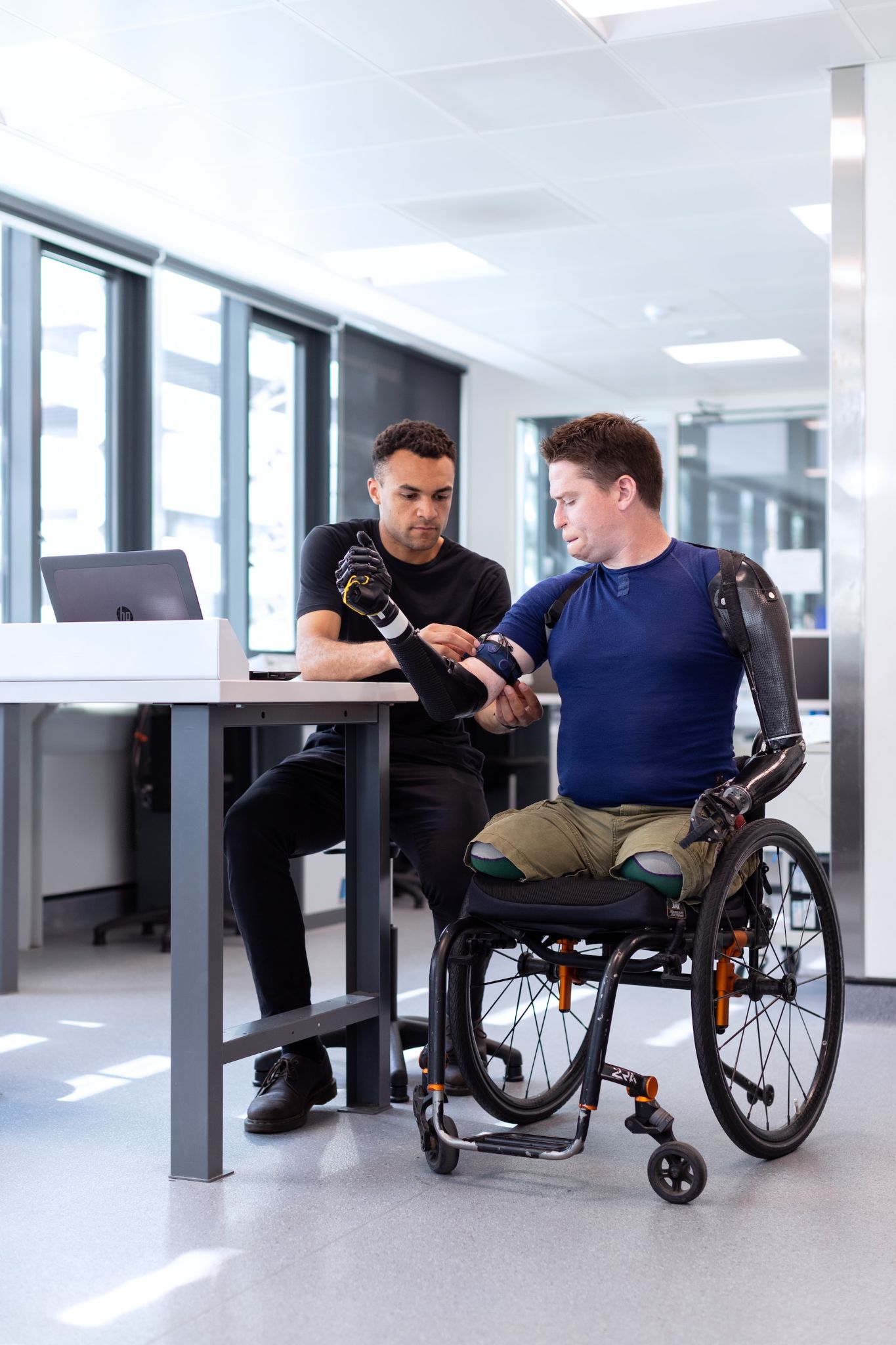 It is not a partial or temporary benefit as this program only pays full benefits. They will only authorize these benefits if the disability will last at least one year or will ultimately lead to death. This is a federal level program but the individual states do have their own more limited programs which tend to be less restrictive than SSDI.
This program is often confused with SSI, Supplemental Security Income which is a different program that also helps those with disabilities. In the case of SSI it is for disabled adults, children and the elderly who do have an income but it is not sufficient to cover basic needs.
How to Apply for Social Security Disability Insurance Benefits
You may have already applied and just be wondering how your application will be processed and determined but for those yet to apply here are some tips There are a number of options available for applying for SSDI benefits although for a long time there was no choice but to visit a Social Security office. Thankfully this is not the only option anymore as those struggling with disabilities might find even visiting the office a herculean task.
Applying Online
As with all things online this is the quickest and easiest way to start an application for Social Security Disability Insurance benefits. Those with mobility issues or perhaps mental disabilities may find this a far more palatable way to apply.
Those who perhaps feel embarrassed to have to apply may also find it easier to take this route. There is nothing wrong with being proud but there is also nothing wrong with admitting you need help.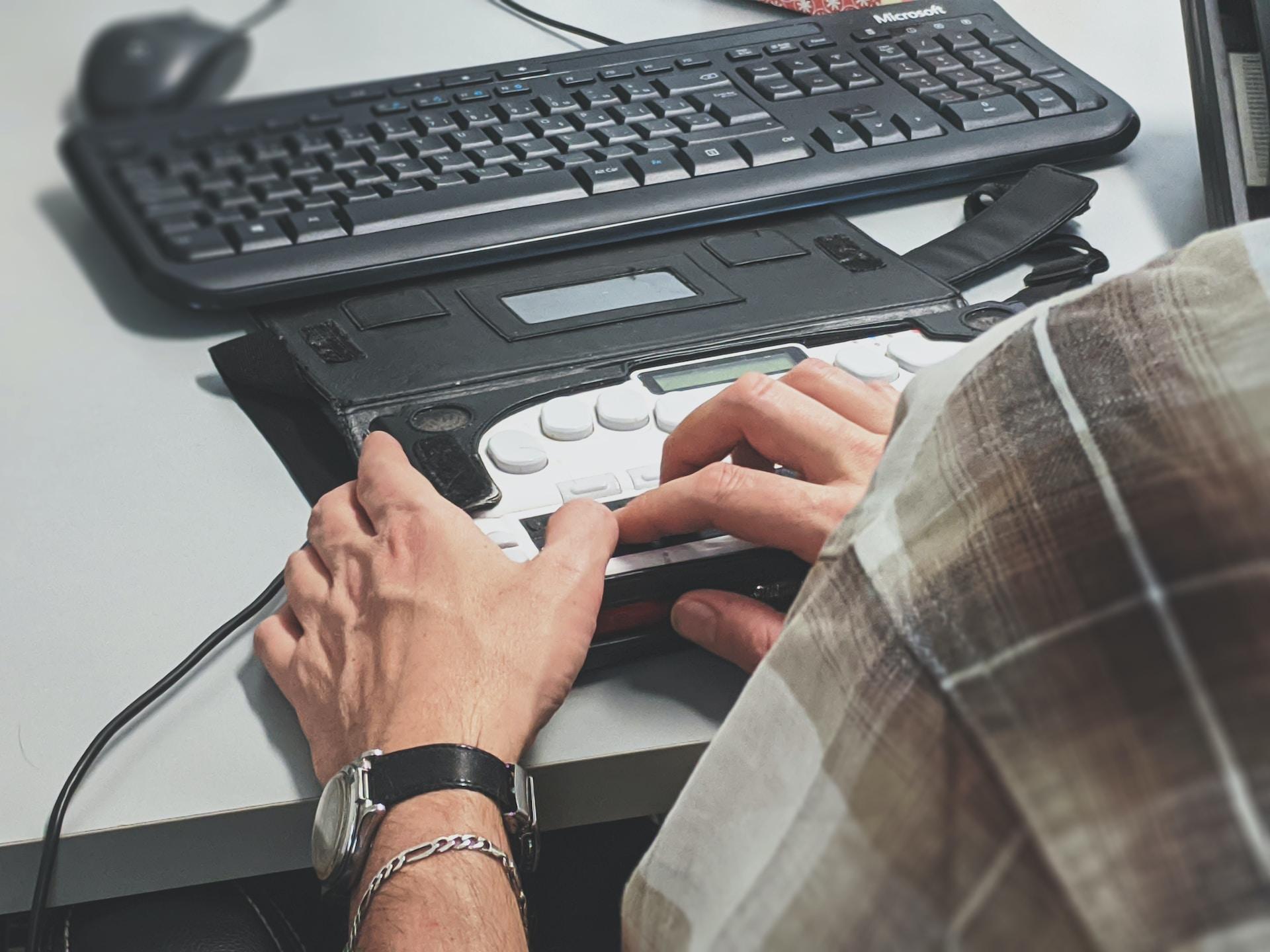 In order to place an application you will need to visit the SSA.gov website so you can complete an online disability application form. This is essentially the same form you would complete if you were to go to a physical office location.
You will need to supply certain basic information such as:
Full name
Social Security number
W-2 forms from your most recent employment
Description of your medical condition
Medical records and test results
Any other supporting documentation regarding your disability
Applying Over the Phone
Some people may feel more comfortable speaking with a Social Security representative regarding their application so they may want to do so over the phone. Simply by calling the toll free number 1-800-772-1213 you can reach a representative who can help you fill out the application over the phone.
The phone lines are open between 8:00 am to 7:00 pm, Monday – Friday. Those with hearing impairments can access the TTY phone at 1-800-325-0778. These numbers will also allow you to make appointments at your local Social Security office to speak with a representative face to face.
Applying in Person
There are still many applicants who feel it is better to visit an office in person to make their application. It is advised that if you wish to do this you should make an appointment as this can save you lengthy wait times.
Appointments may be backlogged and it may take weeks until you get one so if this is a time sensitive situation walk-ins may be okay or perhaps the phone option may be a good compromise.
You will need to bring along your completed form and all of the relevant documentation to prove your eligibility for disability benefits.
What Information and Documents Do You Need to Make an Application?
You will be asked for various types of information from personal details, employment information and medical records. We will break this up into sections below to give you an idea of what may be needed.
Personal & Family
Original or certified copy of your birth certificate
If born outside of the U.S. either a certificate of citizenship or permanent resident card
Marriage certificate/ license if applicable
Divorce decrees for any marriages lasting over 10 years
Social Security card
Banking details (for direct deposit purposes)
Education/Work History/Military History
Information regarding completed education such as locations, qualifications earned and graduation years
Information from any vocational schools attended
W-2 forms and/or self employment tax returns (verifies your former income levels)
Employer information for the past two years
Date of initial onset of disability
Job history for prior 15 years
Tasks required by the job you held the longest
Military service details
Military discharge papers
Workers Compensation (If Applicable)
Claim award letter and number
Settlement agreement
Pay stubs
Proof of any workers compensation benefits received
Medical Records
These will be the most important documents as they will serve to prove your inability to hold a job and your eligibility for financial assistance.
Contact details for all doctors, hospitals and clinics who have treated you
Dates of diagnosis, treatments, appointments, surgeries and procedures related to the disability
Test results and laboratory findings
List of medications taken for your disability, how long you have been taking them and whether they are effective
Copies of medical records, histories, treatments, clinical findings and prognosis
Residual Functional Capacity (RFC) form completed by your primary doctor
Statements from non medical sources to attest to your disability. This can be from friends, family, clergy, employer, counselors etc
How Is Social Security Disability Insurance Determined?
When it comes to Social Security Disability Insurance there are really two phases of approval: one medical and the other non-medical. This means that two separate authorities essentially have to both agree upon the applicants eligibility.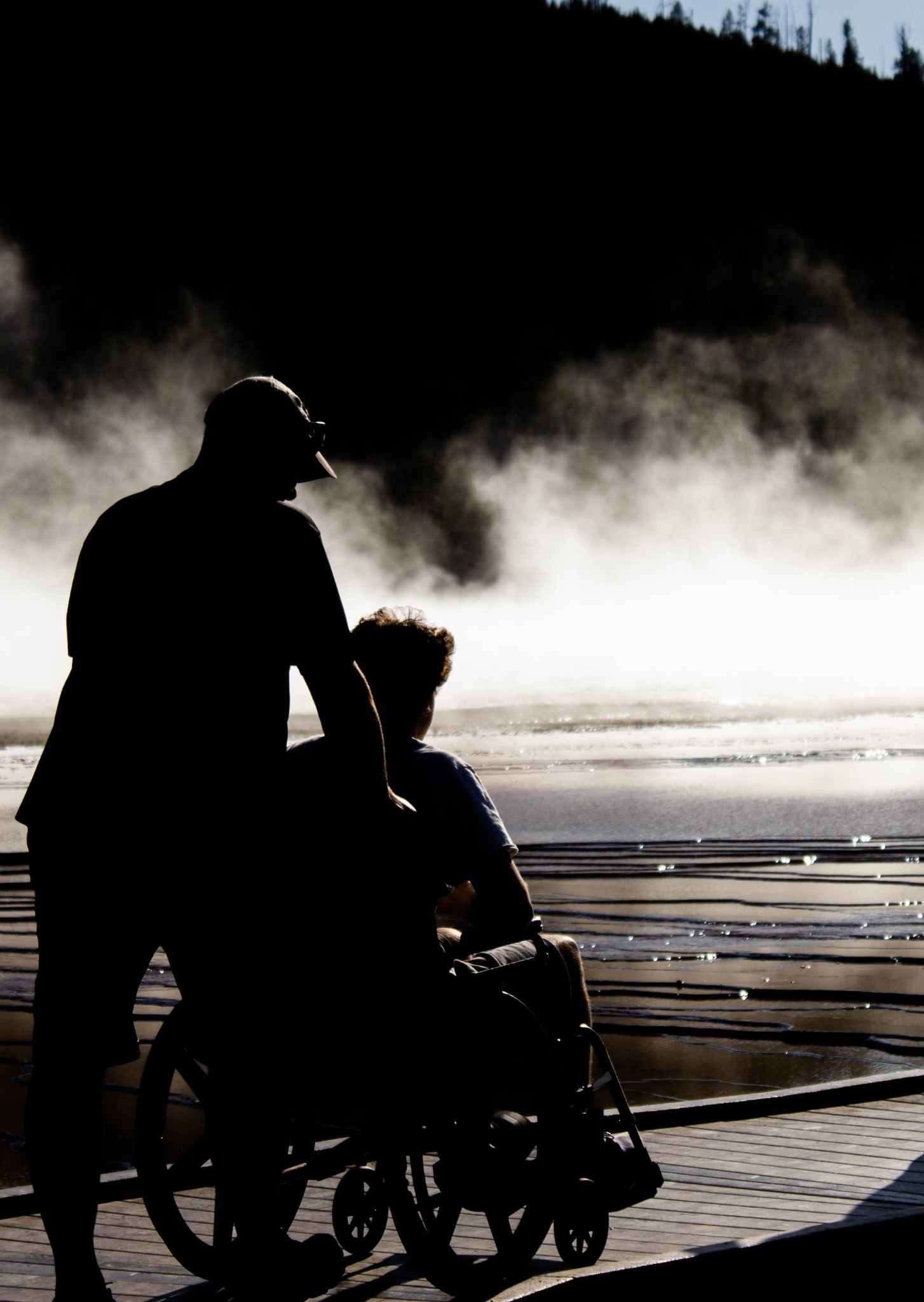 The first phase is completed by the Social Security field office to which the application was made. This would be through mail, telephone, online or in person. This field office is responsible for determining the applicant's eligibility on the non-medical aspects. This includes checking age, employment, marital status, Social Security information and similar information.
The second phase relates to the medical proof of an applicant's eligibility and is passed off by the field office to a Disability Determination Service (DDS). These DDSs are fully funded by the federal government and are state agencies who are responsible for gathering medical evidence.
Information is first gathered from the claimants' own medical sources. If however this is not available or sufficient to make a decision the DDS will organize a medical exam known as a Consultative Examination (CE). This exam can be done with the claimants own doctor or with an independent medical professional
The information that the DDS gathers will determine the initial decision regarding the applicants eligibility. They can either accept the application or deny it, passing their finding back to the field office. The applicant will be notified of the result and their rights to appeal should they initially be unsuccessful.
What if I am Initially Denied?
It should be noted that many cases are initially rejected even though the person has a legitimate disability. Do not let this scare you off because these decisions are not the final word, you can always appeal.
Commonly applicants may need to get an attorney involved if the Social Security Administration is not willing to reconsider the initial denial. The attorney can take the case in front of an administrative law judge.
I will be honest here the whole process from application to getting a hearing in front of a judge can take between 12 – 24 months. Sadly the Administration is very stringent when it comes to SSDI so they do not make things easy.
Assuming things go well in court you may finally be awarded disability benefits. After 24 months of benefits you will be enrolled in Medicare coverage.
Final Thoughts
Social Security is very stringent when it comes to awarding SSDI benefits due to wishing to avoid fraud which is somewhat understandable. They essentially have a two part determination process which sees the field office team up with a Disability Determination Service whose job it is to make sure the claimed medical issues are legitimate.
Reference SSA Locator
If you use any of the forms, definitions, or data shown on SSA Locator, please make sure to link or reference us using the tool below. Thanks!
<a href="https://ssalocator.com/blog/a-guide-to-social-security-administration-disability-determination/">A Guide to Social Security Administration Disability Determination</a>

"A Guide to Social Security Administration Disability Determination". SSA Locator. Accessed on November 29, 2023. https://ssalocator.com/blog/a-guide-to-social-security-administration-disability-determination/.

"A Guide to Social Security Administration Disability Determination". SSA Locator, https://ssalocator.com/blog/a-guide-to-social-security-administration-disability-determination/. Accessed 29 November, 2023

A Guide to Social Security Administration Disability Determination. SSA Locator. Retrieved from https://ssalocator.com/blog/a-guide-to-social-security-administration-disability-determination/.