Can I Get a Free Cell Phone Service from Social Security?
In our high tech world it has become pretty much essential that we have cell phone service at our disposal. The problem is that most cell phone plans are expensive so how do people on Social Security benefits afford them?
Between keeping a roof over their heads and those of their families and making sure there are the basic needs of life available, what's left for a cell phone? Adding cell phone service could be the straw that breaks the camel's back.
Thankfully there is an assistance program that can help those who are in need of cell phone service get it. The Lifeline program can help people who are receiving Social Security disability benefits with the cost of owning a phone line.
This fantastic program might even help those on Social Security to get a new phone to use with the cell phone service. So how does this all work and how can you apply? Continue on through this post and let us explain the process to you.
Why Are Cell Phones So Important?
There will be plenty of people out there who deem cell phones unimportant and likely malign a program such as Lifeline as wasteful. The truth is yes for thousands of years we didn't even have a landline for communication but the world has changed a lot.
Cell phones keep us connected; they help in so many ways to improve our daily lives. When I was a child if I was out of the house my parents had no way of reaching me nor I them. In the world we now live in, a child being able to call their parents wherever they are can literally be a life saver.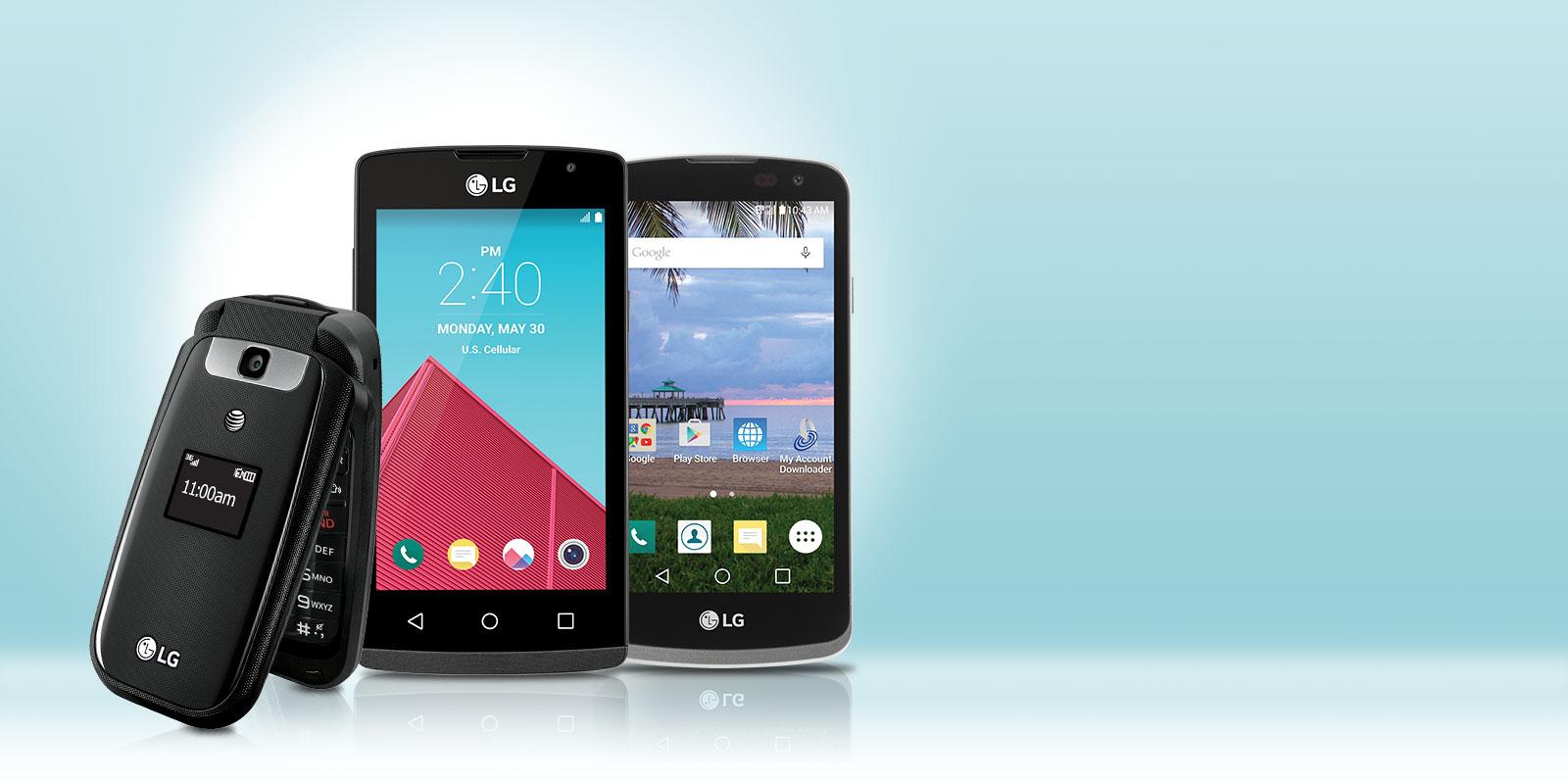 If grandma lives alone and has a fall but has her phone with her she can call for help. Not only are phones great to help keep us safe but they also play a big role in helping improve our prospects in life. They can be used for business, for calling up about potential jobs or so an employer can reach you.
We live in a heavily connected world and to be outside that connection separates us.
Why Is Lifeline So Important?
The main reason the Lifeline program is so important is that the maximum payment some one on Supplemental Security Income (SSI) payments receive monthly as of 2022 is $841. Even if this person also has an eligible spouse the amount only increases to $1,261 per month.
It is immediately obvious that operating a monthly cell phone service based on that income is just not a viable option for those individuals. The payments barely cover accommodation, utilities and food. As recipients of SSI benefits these individuals already qualify for Lifelines free cell phone services.

People receiving Social Security Disability Insurance (SSDI) benefits may also qualify for Lifeline assistance. Those who do get SSDI payments are not automatically eligible so they do need to meet other requirements.
History of Lifeline
In 1984 during the Reagan administration, the Federal Communications Commission (FCC) established the Lifeline program. The aim of this program was to provide qualifying individuals with discounts on phone service.
It was 13 years later that the FCC broadened the scope of the program under the 1997 Universal Service Order. This made Lifeline even more affordable for low-income households as they raised the amount of federal support.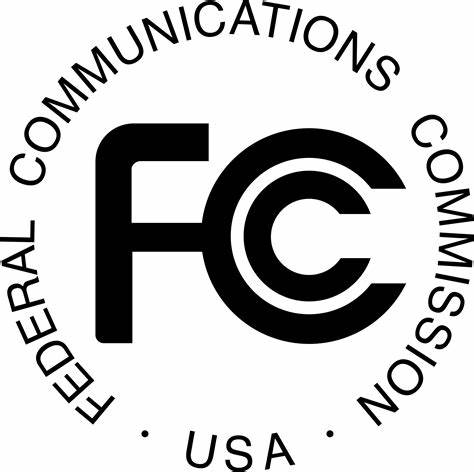 As cell phones became more popular further changes came along in 2005 making it possible for wireless phone service providers to offer free cell phone service. In the early years the system saw a lot of fraud and abuse. This led to a Reform Order by the FCC in 2012 that tightened the rules regarding proof of income.
How Is Lifeline Funded?
You may understand how Social Security works but if not basically the fund for that program is built through withheld payroll taxes from all wage earners in the U.S. Lifeline is similarly funded but not by taxpayers rather it is other cell phone users.
A small fee is charged monthly on everyone's cell phone bill going to something called the Universal Service Fund. This monthly fee not only helps provide cell phone service to low income individuals but also helps bring broadband services to rural areas.
How Do You Get Free Cell Phone Service Through Social Security?
As with all things Social Security related you must first reach eligibility requirements before completing the application and sign up process. The principal requirement as you may imagine is that your household income must meet the parameters of being considered low-income.
To be considered low-income the household's annual income must be below the federal government's poverty level or no more than 135% of poverty guidelines. In the table below you will see the current guidelines for federal poverty limits.
| Persons in Household | Federal Poverty Level | 135% of Fed Poverty Level |
| --- | --- | --- |
| 1 | $13,590 | $18,346 |
| 2 | $18,310 | $24,718 |
| 3 | $23,030 | $31,090 |
| 4 | $27,750 | $37,462 |
| 5 | $32,470 | $43,834 |
| 6 | $37,190 | $50,206 |
| 7 | $41,910 | $56,578 |
| 8 | $46,630 | $62,950 |
Each additional person in the household adds an additional $4,720 to the income level
If your household income in relation to the number of persons in your household falls below these limits or 135% of the federal poverty limit you may be eligible for Lifeline assistance.
It is important to note however that some states have limits that are slightly higher so you may need to confirm the numbers regarding your state's programs.
As mentioned, if you already qualify for SSI payments you already automatically qualify for this program. There are also other programs that might qualify you for this service such as Temporary Assistance for Needy Families (TANF). Participants of the Supplemental Nutrition Assistance Program (SNAP) may also be eligible for Lifeline assistance.
Other programs that may make you eligible include Federal public housing assistance, Head Start, Medicaid, Veteran's pension, school lunch programs and some tribal programs. As you have probably noticed the Lifeline program is not solely affiliated with Social Security. It is most definitely a stand alone assistance program.
Essentially you do not need to be on Social Security to qualify, you just need to be able to prove that your annual income is low enough to meet the requirements.
Signing Up for Free Cell Phone Service
If you are receiving Social Security benefits and you feel you qualify for a free cell phone line how do you get signed up? Thankfully this process is not overly complicated but you will need to make sure you have all your documents ready.
The first step is to locate a wireless service provider who is participating in the program and who also offers coverage in your area. Yes you should note that there are only certain options available so you will not likely get signed up with one of the big service providers.
Typically the available providers are the smaller more local companies. A visit to the Lifeline support website should help you locate a provider.
Once you have found a provider who works in your region you next need to contact them to find out what documentation you need to provide to qualify for Lifeline cell phone service through them. Depending on the provider and state guidelines you may have to prove your enrollment in other programs such as Medicaid, SNAP or Social Security.
Each provider can tell you specifically what they need to help process you for a free cell phone service. If you are on SSI there is usually little additional paperwork required but other programs may require further proof and documentation.
If you already have cell phone service elsewhere that has become unsustainable the new service provider will walk you through the process of switching to their systems. Once fully signed up they will become your new contact for technical issues and setting up your cell phones.
Along with the free cell phone service many applicants may also qualify for a free basic smartphone, monthly minutes, a small amount of monthly data and unlimited text messages.
What if There Is Not a Provider in My Area?
Sadly this can happen if there are regions that do not have providers who are part of the Lifeline program. This will mean that you can not get the free cell phone service but there may still be something you can get to help.
Some of the major service providers such as Verizon, Sprint, AT&T and T-Mobile do offer discounts to those eligible for the Lifeline program. These discounts are generally in the region of $5 - $10 a month but that may be enough to make the difference.
Which Are the Best Providers?
As mentioned most Lifeline eligible carriers are local level companies so the answer to this question is very dependent on where you live. You may have multiple options or as also mentioned none in your local area so you will need to do the searching yourself.
You will obviously want to check out customer reviews to find the one that offers the best service and also want to see which provider has the best deal through Lifeline. Generally speaking you will likely get a few hundred free minutes, unlimited text, and a small allowance of data per month.
It will be the most basic of packages but you are usually permitted to upgrade your service at your own expense. You would only be paying the additional charge per month to reach the higher package levels.
Some of the carriers will also offer a free phone along with the cell service so it might be worth trying to find one of those. As I say, the providers may vary from region to region so there isn't much use in giving you a list of the best ones.
I will however say that if you fall within the region of Q Link Wireless they probably offer one of the best deals through Lifeline. They offer unlimited minutes, texts and data as well as a new basic smartphone.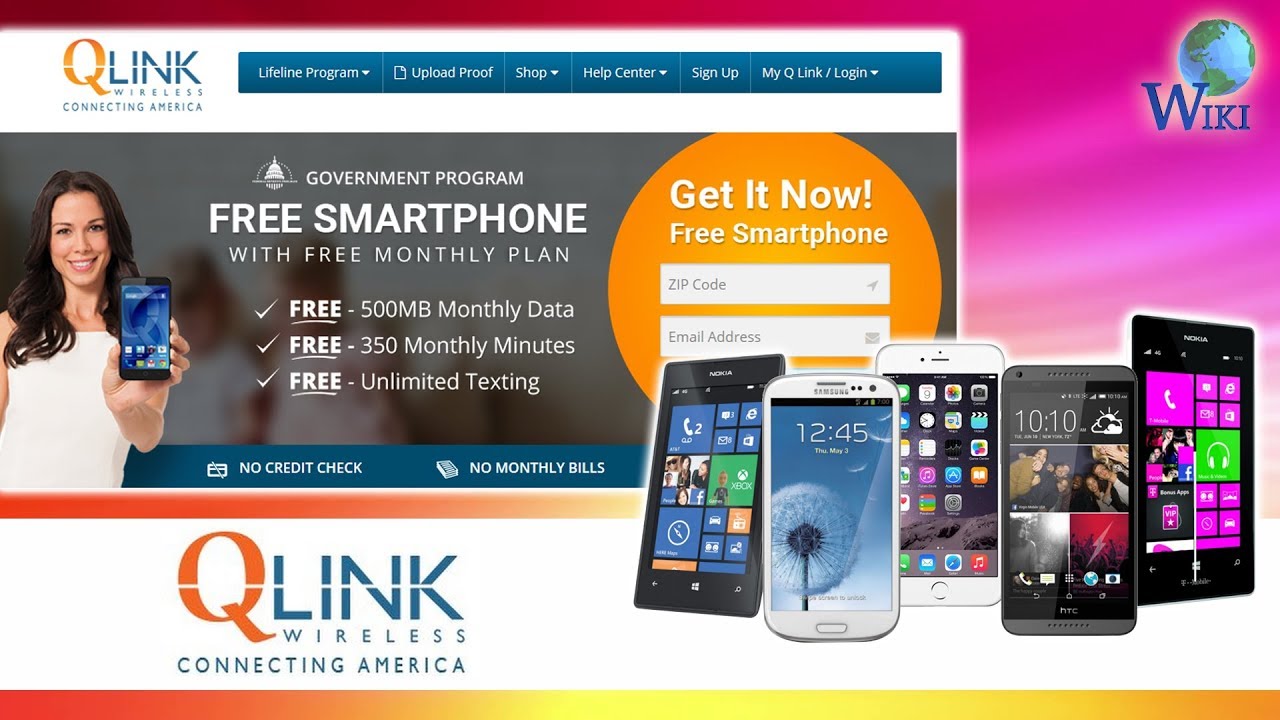 Conclusion
The Lifeline program created by the FCC has been helping Americans to stay connected since the mid 1980s. Low-income assistance has been offered for almost four decades and since 2005 this has extended to free cell phone service.
Those on Social Security whose income falls below or within 135% of the federal poverty limit may be eligible for free cell phone service and a basic smartphone. This won't be the best of phones and the service will come from a small local provider but it will likely be invaluable to those most in need.
After years of fraud and abuse of the system rules have been tightened regarding Lifeline assistance so be prepared to prove your income claims. This program is funded in part by fees collected from monthly cell phone bills through the Universal Service Fund. It is this same fund that is also bringing broadband internet to rural communities that are gradually connecting us all.
Reference SSA Locator
If you use any of the forms, definitions, or data shown on SSA Locator, please make sure to link or reference us using the tool below. Thanks!
<a href="https://ssalocator.com/blog/can-i-get-a-free-cell-phone-service-from-social-security/"> Can I Get a Free Cell Phone Service from Social Security?</a>

" Can I Get a Free Cell Phone Service from Social Security?". SSA Locator. Accessed on November 29, 2023. https://ssalocator.com/blog/can-i-get-a-free-cell-phone-service-from-social-security/.

" Can I Get a Free Cell Phone Service from Social Security?". SSA Locator, https://ssalocator.com/blog/can-i-get-a-free-cell-phone-service-from-social-security/. Accessed 29 November, 2023

Can I Get a Free Cell Phone Service from Social Security?. SSA Locator. Retrieved from https://ssalocator.com/blog/can-i-get-a-free-cell-phone-service-from-social-security/.