How Do You Change Your Name on Your Social Security Card?
There are several reasons that a person may choose to change their legal name. This can be due to marriage, divorce, adoption, gender reassignment, personal preference and many other reasons.
Regardless of the reason for the legal name change, one thing is certain and that is that you will need to change your name on your official documents. This will include passports, driver's license and of course the very important Social Security card.
How Do You Change Your Name Legally?
We can walk around calling ourselves whatever we want. It's a free country but this does not change the fact that we are known by a specific name in all official respects. The name on our birth certificate is generally the one on our bank accounts and our Social Security card.
If we want to officially alter our name so we can use it for legal purposes it has to be done unsurprisingly through a court of law. The exception to this is a name change due to marriage which can usually be performed by filling out some forms and supplying a marriage certificate.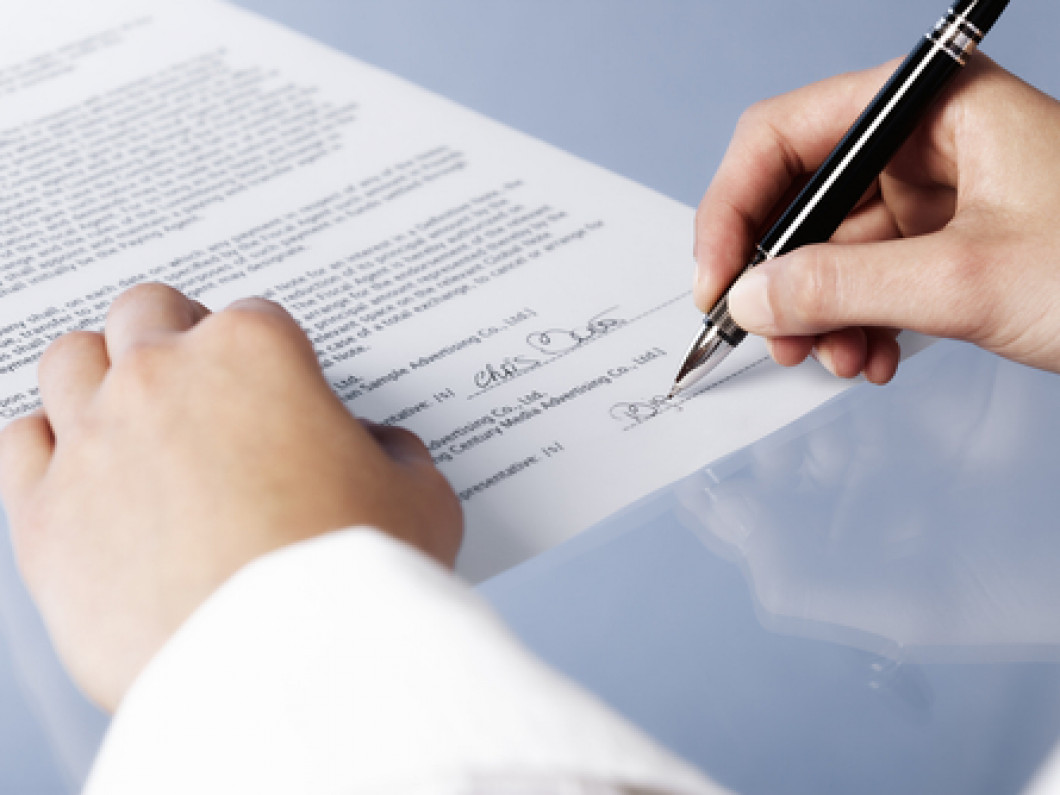 A change back to a maiden name as a result of divorce can be done by asking the judge to restore your former legal name as part of the Decree of Dissolution. It is best to do this during the divorce as waiting until afterwards will require an extra visit to a court.
Each state has its own rules regarding name changes but as a general rule you will need to get a court order to make the name change official. Other requirements may be in play as well so make sure you know the rules for your state.
How to Change Your Name on Your Social Security Card
So you have legally changed your name so now you need to change on your Social Security card so you can use that to make other important document changes. This is a relatively simple process as long as you have all the relevant documents.
Gather Your Documents
There will be documents required and you will have to make sure you have them all organized before you even think of applying for the name change. Failing to do so can lead to delays and other issues with the name change so be prepared.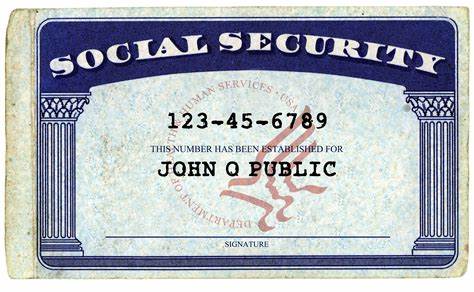 If you have not done so already be prepared to prove that you are either a U.S. citizen or a lawful permanent resident of the United States. This is important to prove you are eligible for a Social Security card in the first place.
You will need a birth certificate, passport or official immigration papers to prove this. Non-citizens may need several other documents as well so make sure you know what is needed and have it ready.
You will next need proof of your identity which could come in the form of a driver's license or state-issued ID card. Alternatively a school Id card, military ID, health insurance card or employee ID cards may be acceptable.
These proof of identity cards will require your full name, date of birth and preferably a recent picture. They also obviously have to be current as expired identification is not accepted.
The final document you will need is the proof of your legal name change. This may be in the case of a change in marital status and as such the marriage certificate or divorce decree might be needed. Essentially a legal record of the name change is needed so this could be the court papers, certificate of naturalization etc.
Having determined what documents you need you must gather them together and they have to be originals. Copies of documents even if they are notarized will not be accepted nor will receipts saying you have requested a document.
No photocopies will be accepted and all documents must be current and unexpired. The exception to the expiration rule would be documents proving your former name. In some cases an expired document may be accepted but make sure this is the case before assuming it will be fine.
Fill Out Form SS-5
The SS-5 form is the application that you need to use to request a Social Security card name change. It is also used to get a new Social Security card if you have lost your previous one. This is a single page form but there are a few instruction pages so make sure to read those.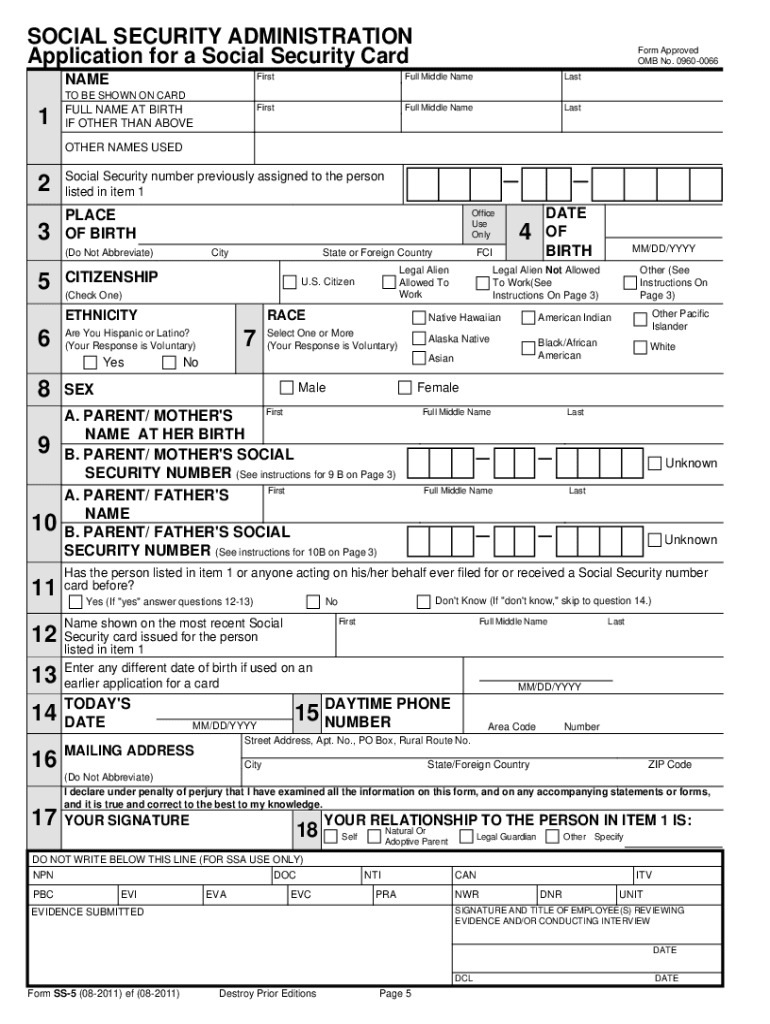 It is important to review the instruction pages as they will help you fill in the application and to double check you have all the required documents. You will note that in addition to your own details you will also need your parent's names and Social Security numbers for the application.
Either Mail the Application or Submit It in Person
At present even in our high tech times there is no online way to file a request for a Social Security name change. You can request a new identical card online but not one that includes a name change. For a name change you can either mail in all the required forms and documents or visit your nearest Social Security office.
The mail in option obviously comes with the concern that your original documents may get lost or damaged so people tend to avoid this option if they can. Attending a Social Security office in person is usually the best option as it is quicker and you walk away the same day with a receipt to prove that you have been accepted for the name change and will soon have the new card.
How Long Will the New Card Take to Arrive?
If this were a simple replacement of your previous card you would likely have it within two weeks. However as it is slightly more complicated and the name is changing on the card it will take a little longer than that.
Generally speaking you can expect to see your new card with the updated name within about 30 days. This is of course assuming no issues arise with your documents that may cause delays. Once you finally receive it, keep the card in a safe place unless you actively need it for some purpose. Also shred your former card so it does not fall into the wrong hands and make you a victim of identity theft
How Much Does a Social Security Name Change Cost?
They say nothing in life is free but actually that's not always true because unlike everything else governmental you'll be surprised to learn this is completely free. There is zero charge for getting your name changed on your Social Security card.
In fact it does not cost anything to get a replacement card should your card be lost, stolen or destroyed. There are limitations however. Each person gets three card replacements per calendar up to a maximum of 10 over your lifetime.
So if you have a tendency to lose things make sure you store your cards away in a safe place because you can only have 10 replacements. Also switching names too often may not be advised.
Does This Name Change Affect the Number?
In this case the only thing that will change is your legal name as displayed on the card. Your Social Security number in theory will never change at any point during your life. There are however certain reasons that the Social Security Administration will issue you a new number which include.
Severe Identity Theft
Imminent danger of domestic abuse from a former partner
Sequential numbers in the same family that cause confusion
Religious objections to the numbers for example the presence of 666 in the number may be a problem for Christians
Conclusion
The process of changing the name on your Social Security card is not hugely difficult; it really consists of just three steps. As long as you can gather the correct documents and provide original copies of said documents it should go smoothly.
Reference SSA Locator
If you use any of the forms, definitions, or data shown on SSA Locator, please make sure to link or reference us using the tool below. Thanks!
<a href="https://ssalocator.com/blog/how-do-you-change-your-name-on-your-social-security-card/"> How Do You Change Your Name on Your Social Security Card?</a>

" How Do You Change Your Name on Your Social Security Card?". SSA Locator. Accessed on November 29, 2023. https://ssalocator.com/blog/how-do-you-change-your-name-on-your-social-security-card/.

" How Do You Change Your Name on Your Social Security Card?". SSA Locator, https://ssalocator.com/blog/how-do-you-change-your-name-on-your-social-security-card/. Accessed 29 November, 2023

How Do You Change Your Name on Your Social Security Card?. SSA Locator. Retrieved from https://ssalocator.com/blog/how-do-you-change-your-name-on-your-social-security-card/.