What is Medicare Easy Pay?
Millions of senior Americans rely on their Medicare benefits to help them manage their health care needs into their old age. The majority of Medicare beneficiaries receive Medicare Part A for no charge when they reach 65 years old.
Individuals who may not have accrued enough work credits during their lifetime however may have to pay a premium for Part A. Medicare Parts B, C, and D offer extra medical benefits and all require a paid premium.
The payment of these premiums is usually the responsibility of the primary beneficiary but as we get older sometimes our memories start to falter. If we were to forget to pay our Medicare premiums it may compromise our health care coverage. This is where Easy Pay may be of help so read on to find out more.
What Is Medicare?
The Medicare program is a national health insurance program that is run by the U.S. government. Originally administered by the Social Security Administration SSA it is today administered by the Centers for Medicare and Medicaid Services (CMS).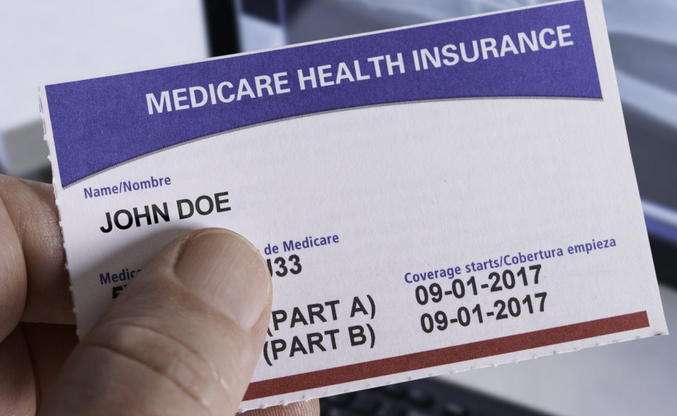 It is a program that primarily provides health insurance for individuals over the age of 65. It also covers some younger individuals who suffer from qualifying disabilities. The SSA still makes the determination of qualification. It may include conditions such as amyotrophic lateral sclerosis (ALS) and end stage renal disease as well as certain permanent disabilities.
As already mentioned most Medicare recipients are senior citizens over the age of 65, but millions of Americans also qualify based on specific disability and terminal illnesses. In 2021 the Medicare system cost the U.S. government $696 billion, although after premiums and collections this was actually closer to $875 billion.
It is an expensive program to administer and unfortunately has its enemies in congress who would happily see it torn apart. The result of this would be 64 million Americans with no health insurance in the years that many of them need this coverage the most.
History of Medicare
In 1961 President Dwight D. Eisenhower held a conference in the White House on aging. It was suggested during this conference that a health care program was needed for Social Security beneficiaries.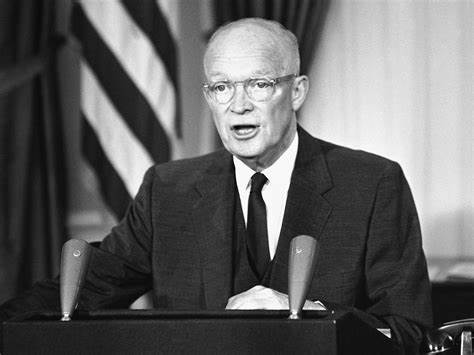 Just four years later in July of 1965 President Lyndon Johnson signed the Title XVIII amendment of the Social Security Act that would provide health insurance to people over the age of 65.
The Social Security Amendments act was signed on July 30th, 1965 at the Harry S. Truman presidential Library. The former president Truman and his wife Bess became the first recipients of the program. Prior to this program only about 60% of individuals over 65% had health insurance in the United States.
In 1966 the program did its part in fighting racial segregation. The act specified that payments from the system would only be made to health care providers who desegregated their waiting rooms. Until this point health care providers in some regions had separate waiting rooms for white and African American patients.
Over the years the program has expanded to cover more and more aspects of health care. It also started to offer free health insurance to those with qualifying disabilities and certain degenerative conditions.
What Is Medicare Easy Pay?
Medicare Easy Pay is a convenient worry free method of paying your monthly health insurance premiums. This system authorizes the Centers for Medicare & Medicaid Services to withdraw the monthly Medicare premiums automatically from a designated bank account.
This negates the need for a monthly bill in the mail that then has to be paid by the insurance holder. With USPS experiencing slow mailing issues there is always the chance that the bill does not arrive and then the insurance holder is not reminded to pay that bill.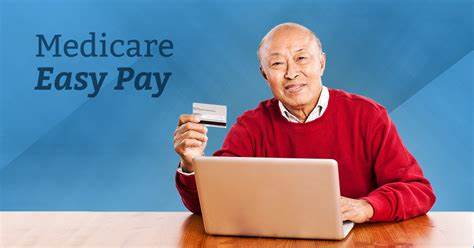 Using Easy Pay the insurance holder can be assured that each month the premiums are being automatically withdrawn and they need take no further action. You can use either a checking or savings account from which to have premiums withdrawn and the set up procedure can be done during initial enrollment or at a later date.
It is important to note that those who receive their Social Security benefits already have their premiums deducted from their checks. Easy Pay is for those who have not yet taken their retirement benefits but are eligible for Medicare having reached 65 years of age.
How Do You Enroll in Medicare Easy Pay?
It is not difficult to enroll for Easy Pay but it should be noted that it can take 6 – 8 weeks for your enrollment to complete processing. During that time you would still have to pay your premiums manually.
There are a couple of ways you can enroll but they are both very simple. If of course you are not confident trying it you can always ask someone to help you.
It should be noted that you will still receive a statement each month just for your records but it will explicitly state that it is "Not a Bill." It will also let you know when your next payment will be withdrawn so you can make sure there are enough funds to cover it.
So now, onto how you can get enrolled:
Online Enrollment
This is the quickest and easiest way to get enrolled but if you are not too computer savvy you might be able to get a family member to give you a hand with this. You first go to www.Medicare.gov to either login or create your secure Medicare account.
If you are setting up the account for the first time you will need some basic information such as your 11 digit Medicare card number. If you do not have your card or it is lost you may have to request a replacement before you complete enrollment.
Once you are into your account and ready to enroll should first select "My Premiums" followed by "Sign Up." You will be presented with a short online form to fill out for automatic deductions for your Medicare Part B premium.
After you complete this form you just need to submit it online. In 6 – 8 weeks you should start to see the first premiums being automatically deducted from your chosen bank account.
Paper Application
Some people are not as confident navigating technology so they may opt to avoid the online options and go for the paper application. This can be printed out and filled in and will essentially be the same form as you would find in the online enrollment.
Once you fill out this form you need to mail it to the following address:
Medicare Premium Collection Center
PO Box 979098
St. Louis, MO 63197-9000
Once the application is received through the mail by the Medicare Premium Collection Center they will start to process it. Again this may take 6 – 8 weeks plus the time it takes for your application to make it to its destination
As already mentioned you should make sure to make your regular monthly premium payments until the enrollment is completed. Missing payments may cause disruption to your health care coverage.
Which Plans Are Not Eligible for Easy Pay?
The Easy Pay system is specifically managed by the Federal Medicare program which means only plans administered by them are eligible for Easy Pay. This means Centers for Medicare & Medicaid Services (CMS) plans are the only ones covered by this payment method.
There are certain higher tier plans that are not covered so you will need to make other arrangements for the payment of those premiums.
Medicare Advantage Plans
Medicare Advantage plans are also known as Part C Medicare plans and are administered by private insurance companies. They offer all the services of Parts A and B but with additional optional coverage for prescription drugs, vision and dental.
You would not be able to use Medicare Easy Pay to pay monthly bills for a Medicare Advantage plan. The majority of the Insurance companies that carry these plans however do have their own versions of Easy Pay.
Medicare Supplement Plans
Also administered by private insurance companies, Medicare Supplement plans help pay for out-of-pocket expenses that are not usually covered by Original Medicare. This might include copays and coinsurance.
It is commonly referred to as a Medigap plan and requires a monthly premium. Medicare Easy Pay does not cover this but it is likely that your insurer will have a similar payment system in place.
Medicare Part D
Medicare Part D plans are the top tier of Medicare insurance and are also administered by private healthcare insurance companies. They help to keep overall expenses down by decreasing the costs of drugs and healthcare services.
Again, Easy Pay can not be used to deduct these premiums from your account so you will have to rely on the payment systems of your insurer.
Conclusion
Medicare Easy Pay is a convenient way to have an insurance premium automatically deducted from your bank account each month. It only works with basic Medicare plans such as Parts A & B. Original Medicare or Part A is usually free if you have accrued enough work credits but part B usually requires a monthly premium.
Reference SSA Locator
If you use any of the forms, definitions, or data shown on SSA Locator, please make sure to link or reference us using the tool below. Thanks!
<a href="https://ssalocator.com/blog/what-is-medicare-easy-pay/"> What is Medicare Easy Pay?</a>

" What is Medicare Easy Pay?". SSA Locator. Accessed on October 3, 2023. https://ssalocator.com/blog/what-is-medicare-easy-pay/.

" What is Medicare Easy Pay?". SSA Locator, https://ssalocator.com/blog/what-is-medicare-easy-pay/. Accessed 3 October, 2023

What is Medicare Easy Pay?. SSA Locator. Retrieved from https://ssalocator.com/blog/what-is-medicare-easy-pay/.